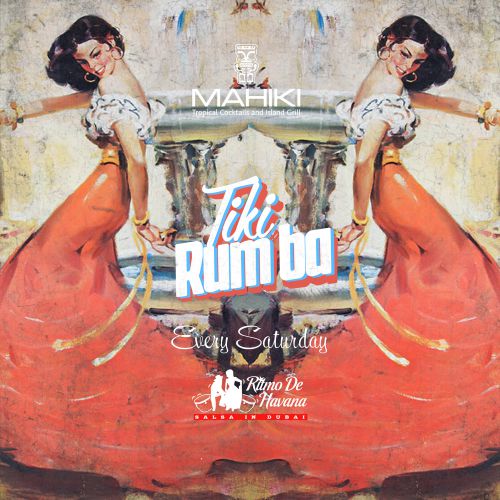 EMIRATES: Dubai
EVENT DATE: 24-09-2016
HOTEL NAME: Jumeirah Beach Hotel
EVENT TIMINGS: 10:00 pm to 3:00 am
MOBILE NUMBER:  971552160181
One of our most popular nights at Mahiki is back!
We welcome you back to our Latin Night at Mahiki hosted by Ritmo de Havana
Every Saturday a wave from the Caribbean arrives to our Polynesian shore and brings with it the best Latin rhythms and drinks!
Drinks Offers:
50 AED
• Mahiki Mojito or
• Caipirinha de Bahaia (Mango and Pineapple Caipirinha)
For bookings contact Layla Mahiki on +971552160181
Mahiki Dubai
Jumeirah Beach Hotel,
www.mahiki.ae
Follow us on Social Media: @MahikiDubai
Entry policy is for couples and mixed group and is subject to management discretion.