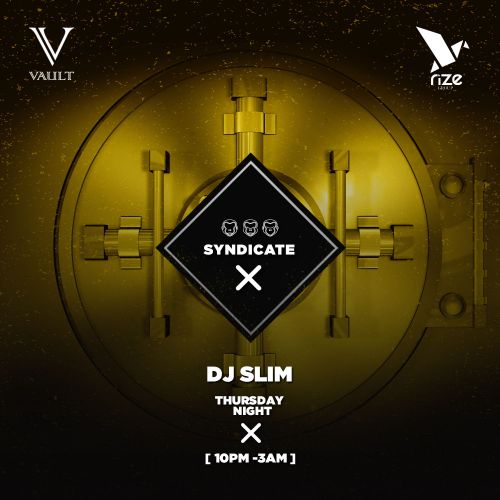 EMIRATES: Dubai
EVENT DATE: 22-09-2016
HOTEL NAME: JW Marriot Marquis Hotel
EVENT TIMINGS: 10:00 pm to 3:00 am
MOBILE NUMBER: 971502261662
SYNDICATE Thursday 25 aug 2016
The Rize Group has got you covered this summer!
We have kept our ears open to everyone worried that during june and the summer months, that there\'s nothing open and people will be bored… WRONG.
\'SYNDICATE\' Thursday\'s at VAULT.
71st and 72nd floor of the JW Marriot Marquis.
Launching June 9th, we have an amazing new night at Vault, serving bites and beverages and also have pre recorded sets from MR Shef Codes to keep the vibe happening throughout the night.
For any more information or to make a reservation contact 050 226 1662.