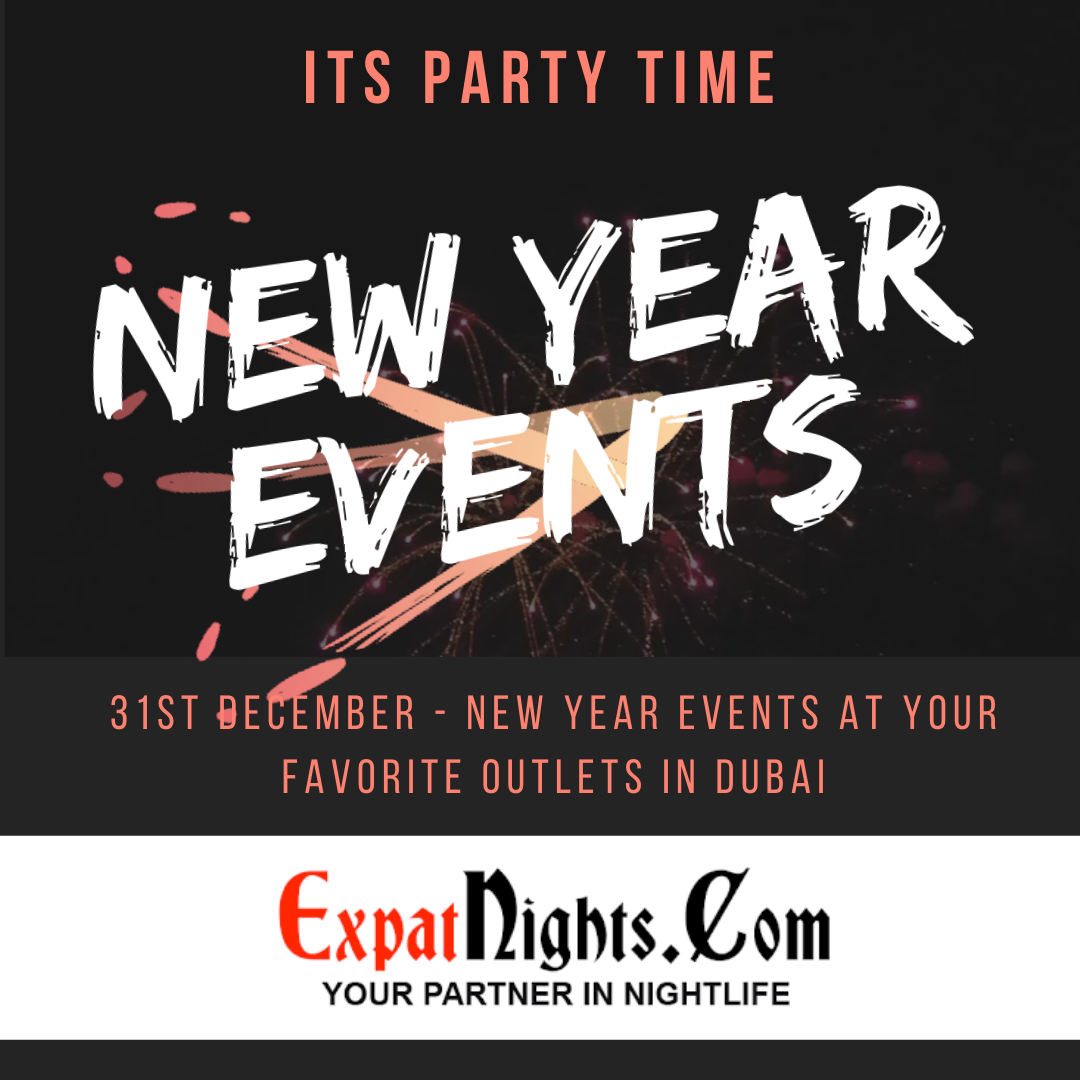 Goodbye, 2020! The time has come to bid farewell to a tumultuous, devastating year and ring in 2021 with higher hopes.
New Year's Eve celebrations will look very different from years past, Dubai will still bring the excitement to say hello to 2021 in style. From socially distanced entertainment, intimate lounge festivities and amazing dining options, Dubai lets you bid farewell to 2020
it's always a bit difficult to decide what to do on New Year's Eve. Whether you prefer to ring in the New Year in a most happening night club or a lounge bar or have a great brunch with friends and family, ExpatNights.Com has brough many choices for you this time
it's time to start planning your New Year's Eve celebrations.
To help you plan, we've picked out the best & most happening events for this New Year's Eve in DUBAI