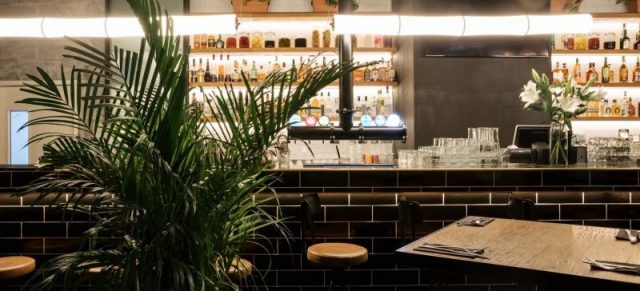 Staying true to our roots, Brunswick is a grown up version of what Bull&Roo does best.
Centrally located in Al Barsha's Sheraton Hotel, it's the bold dining statement that Dubai's been waiting for. Free of gimmicks, nothing forced.
Hosting a large open floor plan with the contrast of three social dining areas, expect a lively bar, a lush garden terrace and a lifestyle eatery that's setting a new trend in contemporary dining experiences.
Our food obsession is focused and considered, where each seasonal ingredient is thoughtfully handcrafted from scratch and prepared for the coals and custom made brick oven. At Brunswick, curing, pickling, fermenting, smoking and ageing is in our DNA. Our cuisine is surprising, memorable and an approachable experience no matter the occasion.
In a city coming of age, we're not tied down to tradition and that's how we like it.
Function areas available and large groups encouraged.
REVIEW
Summary
Location is based on the public transportation, parking, traffic & convenience
Ambiance is based on environment, interior, lighting, music, guests profile & reception
DJ is based on his profile, sound tracks played, guests friendly & keep the audience mood
Service is based on guest relation, quality of food & drinks server, friendly staff, behavior & security
Price is based on food, beverages & value for money on quality and service